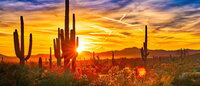 About This Club
BBT forum for Arizona members to discuss & meet up!
---
What's new in this club

ETF DOOM

joined the club

flyingalaska

joined the club

dhe90cke

joined the club

paulmcd

joined the club

Stephen Miller

joined the club

Hi Brashy & Jaimie - welcome to the AZ BBT club! All the best in your trading journey. From my side the update is that I went live in Jan this year using CMEG after 6 months of SIM paper trading. Tried for couple of months, lost quarter of my capital (luckily had started small) and quit day trading in March. Instead have been trying my hand at swing trading, still trying to hone my strategy with it. Biggest lesson in my live trading journey - whatever you do, have a stop loss!!

Jaimemeraz

joined the club

brashy

joined the club

Hi guys- Mike B will be in Phoenix on Aug 7th & is hosting a get together - location still to be decided, probably somewhere close to Scottsdale or Desert Ridge Mall, he is staying at the Westin Kierland Resort. Looking forward to meeting up & connecting!

Hi all! Mike has posted that he will be in AZ on Aug 7th and is inviting all for happy hour. Anyone interested can Use this link to RSVP or just search for Phoenix on forum & you can find it. https://bearbulltraders.lt.acemlna.com/Prod/link-tracker?redirectUrl=aHR0cHMlM0ElMkYlMkZmb3J1bXMuYmVhcmJ1bGx0cmFkZXJzLmNvbSUyRnRvcGljJTJGMzAwNi1waG9lbml4LWF4LW1lZXR1cC1hdWd1c3QtN3RoJTJG&a=66163922&account=bearbulltraders.activehosted.com&email=VwOM8ZLzozOJ1ZotD9CPiIvy7T5YEJ8ohjC9vauJg30%3D&s=458a7db9657eaaa5f208362c31f542a6&i=995A1889A2A8865

1

jacobhsmith

joined the club

James Thornton

joined the club

Hi Jason, Hope it's going well for you with Aiman, let me know how that's going in terms of improving your skills - thought it must be costing you some?? I had a week off and restarted today. Hit daily loss target and stopped. Trying to discipline myself and avoid another hulk day. All the best!

Hey Upendra! Sorry I've been MIA for a while. I tried for the boot camp, discovered a whole lot about myself, and I'm now working with Aiman one on one still in SIM (been in SIM now for about 4 months). How's it going with you?

Hi, Started trading live from Feb. Anyone else in Phoenix/Tuscon or in AZ who has gone live? Took an account with CMEG to start testing the waters with 5k capital. Love to hear from you about your experience so far.

Hi JK - honestly Level 2 is tough for me to follow, it zips by too fast for me to make any strategy off it. What I'm doing is mainly opening range breakouts for first 15-30 minutes and then look for reversals off VWAP or low/high of the day. ABCD patterns (both upside and downside) seem to be more recognizable. I'm trying to validate price movement with the volume so as to avoid pulling the trigger too early if it's just a pull back.

Hi BBT Arizona! How's this week going? I've been trying to find my strategy with VPA/Level 2 analysis but it feels like I'm only in an out of scalps recently. Any strategies/patterns that have been working well for you?

Pretty lousy week...finished 30 days of SIM trading and things don't seem to be improving. This week did away with the target of having daily profit/loss goal, just tried to learn how to pick a strategy and execute it. Another area of improvement was to try and limit per trade loss to 25$, assuming a 5000 bankroll and 0.5% per trade loss target. Did a better job of that limit. Need to improve the RR ratio, right now it reverse 2R, lose twice as much as gain.....also need to make win ratio higher, it's hovering around 50% mark. Hope you guys had a better week. Take care & stay safe!

Hi fellow traders - welcome to the club! Abiel has enabled the discussion board, please feel free to use it as per your needs.